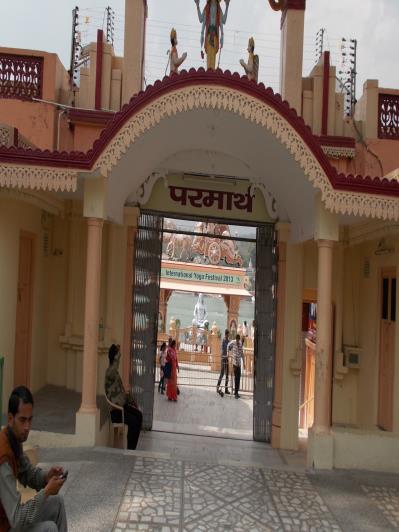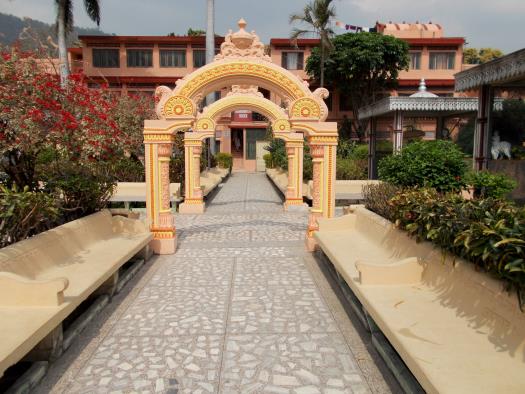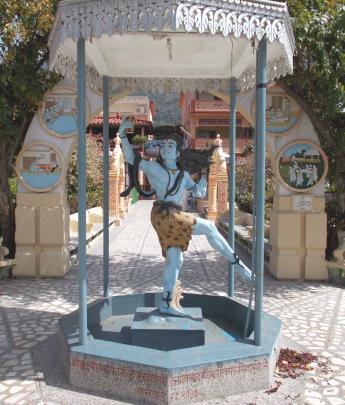 Parmarth Niketan, the ashram where we stayed.

Left, the main entrance to the ashram, looking outward toward the platform where worship takes place daily.  A huge, beautiful statue of Shiva lives there. The platform is built out over Ma Ganga -- the Ganges River.

Below, one of the pathways in the garden leading to the reception area of the ashram. These arches are repeated several times in the garden and intersect in the center, where there is a statue of Shiva, dancing.

.

Shiva, in the center of the garden, dances under an intricately carved canopy. When we arrived, there had been water in the pond at the base, but it had been drained several days later. The buildings in the background are part of the ashram.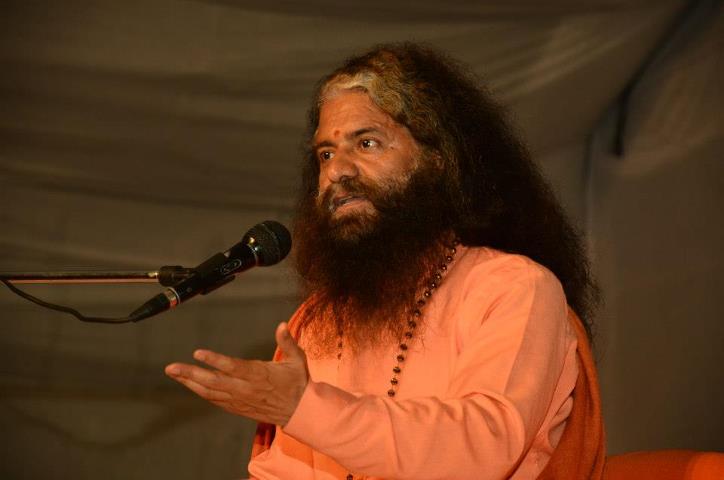 Swami Chidanand Saraswati, founder and spiritual leader of Parmarth Niketan ashram