Last updated 27/1/2013
For more information about Kabbalah: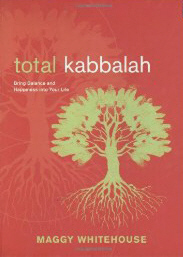 MAGGY WHITEHOUSE is a leading British

teacher and author on Kabbalah. She learnt in

the Spanish (Toledano) tradition from Z'ev ben

Shimon Halevi. This examines the Tree of Life

and the Extended Tree in Four Worlds. You can

find Maggy on Youtube by searching her name.

Total Kabbalah is bursting at the seams with

useful colour diagrams and will give you enough

to start your own teaching group - or even plant a

Kabbalistic garden.